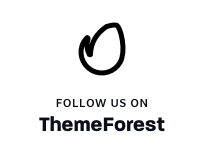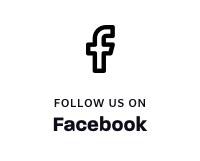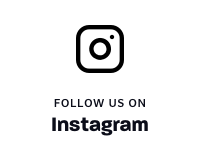 Ristorante is the best multi purpose restaurant and pub WordPress theme. It is elegant, flexible, responsive and comes with our powerful Page Builder that allows you to create infinite layouts!
Creating a restaurant/café/pub theme has been on our minds for quite some time. We think that themes should mean something for those who use them, and that they should help them in running their businesses.
With Ristorante, we project this vision in an easy & powerful menu management system, in simple yet flexible event pages, and in a series of highly refined tools that help you create beautifully descriptive pages with little effort, while being integrated with the social world.
LAYOUTS Food menus can be laid out in six different ways: single column (with or without images), two columns side by side (with or without images), and a gorgeous carousel display listing three or five items.
Take a moment to have a look at how food menus can be laid out in our demos: Restaurant menu, Pub menu.
DISHES Dishes can be visually split under different containers, such as Entrées, Desserts, etc, and have controls to input relevant information such as ingredients, price and variants.
Additionally, they can also be extensively described by either making them link to a website's page, or have their information open up in the same page.
TAXONOMY Food menu and their dishes can also be tagged with a specific dedicated taxonomy. Need to identify a dish as gluten-free, vegetarian, or whatever? Just tag it that way, and a badge will appear next to it. Slick
EVENTS When it comes to event management, often the requirement underneath it is very simple: create a page with a title, description and extended text, add a date and a location, and you're done with it.
In Ristorante we've put an Event page template at your disposal, that does just that: you can set the date (or not, if it's a recurring event), location and price of the event as well.
You can display events in their own page, or reference them from a dedicated block to be used in the built-in page builder, or have them displayed in another builder block that lists past, future, or all the events you've created.
PAGE BUILDER Built on top of our latest framework, the new page builder allow you to create unlimited layout combinations. Albums can also be added to the page layout using their specific builder block component, which also has its own display settings, including the über cool iPhoto-mode.
WOOCOMMERCE INTEGRATION Sell anything you want thanks to the full support for the WooCommerce plugin (2.3.x and up).
Theme highlights:
Easy to use Food menu management
Events management
Powerful Page builder
Responsive
Retina ready
Video support, Vimeo, YouTube and Self-hosted
Multiple logo & menu layout
Full blown post formats support
Super quick live appearance customization
3 blog layouts
AJAX Photogallery functionality
Photogallery with mosaic functionality
Tons of layout options
WooCommerce support (2.3.x and up)
Unlimited sidebars
Child-theme provided to maintain compatibility with the main theme
Demo dummy content provided
Translation ready, with WPML & Polylang support
… and a lot more!
Change log:
View the complete changelog
Note:
All the images used in our demo are taken from various authors, credited where needed, and are not included in the final theme package. Images that can be imported using the provided dummy content are from Unsplash.com and licensed under CC0 license.