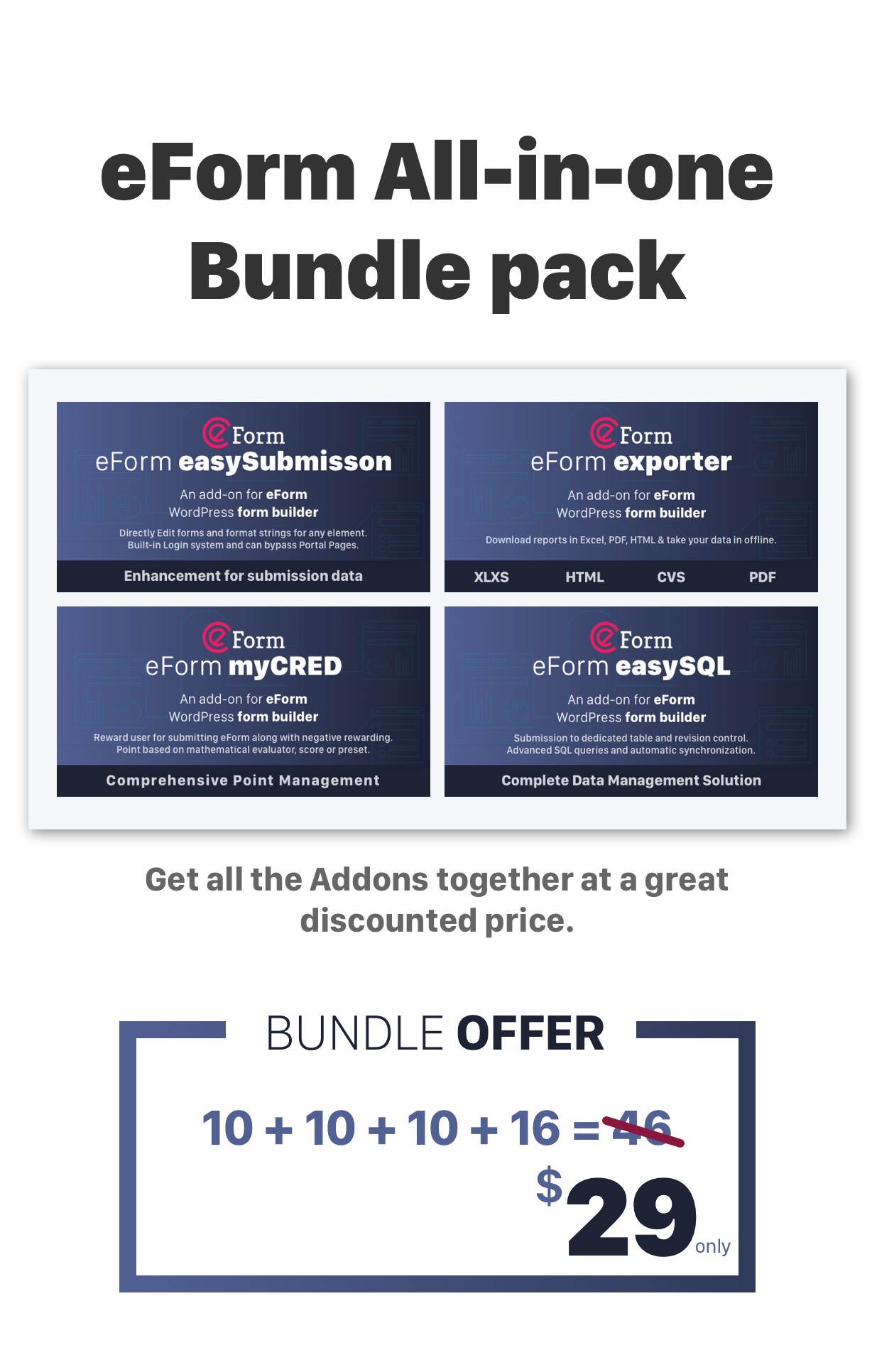 eForm All in One Add-on Bundle
This add-on bundle is meant for eForm WordPress Form Builder plugin. This is not a standalone plugin. Get eForm from the link below.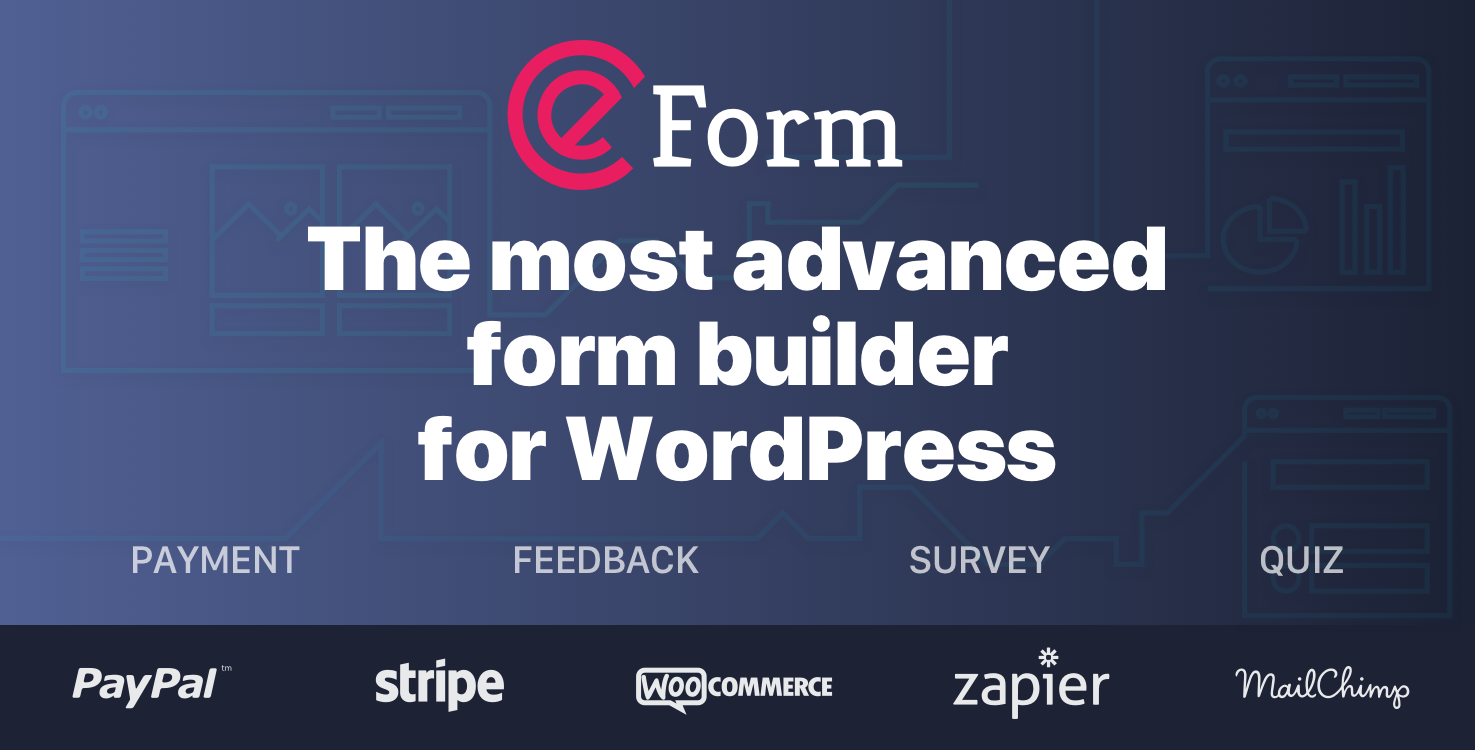 Get all of eForm official add-ons at a discounted price. Instead of spending money on individual add-ons, purchase this pack and receive latest versions of add-ons forever.
Your purchase code for this bundle will also work across our support forum and you will receive support for the defined peroid for all of the addons.
Currently the following add-ons are included in this package.
eForm easySubmission Direct Form Edit & Extended Format String
Exporter for eForm Reports & Submission
eForm easySQL Submission to DB & Revision Control
eForm myCRED Integration Reward Points




Once more add-ons are released, this package will be updated and you will get them for FREE.
Credits
WordPress.
Some images and vectors used from freepik.com.