A clean and professional WordPress timeline theme DW Timeline Pro. Featuring the clean timeline layout from Facebook, DW Timeline Pro is just a perfect WordPress theme for blog and portfolio. The theme is built on Bootstrap 3 with the support of Roots starter theme and Theme Wrapper.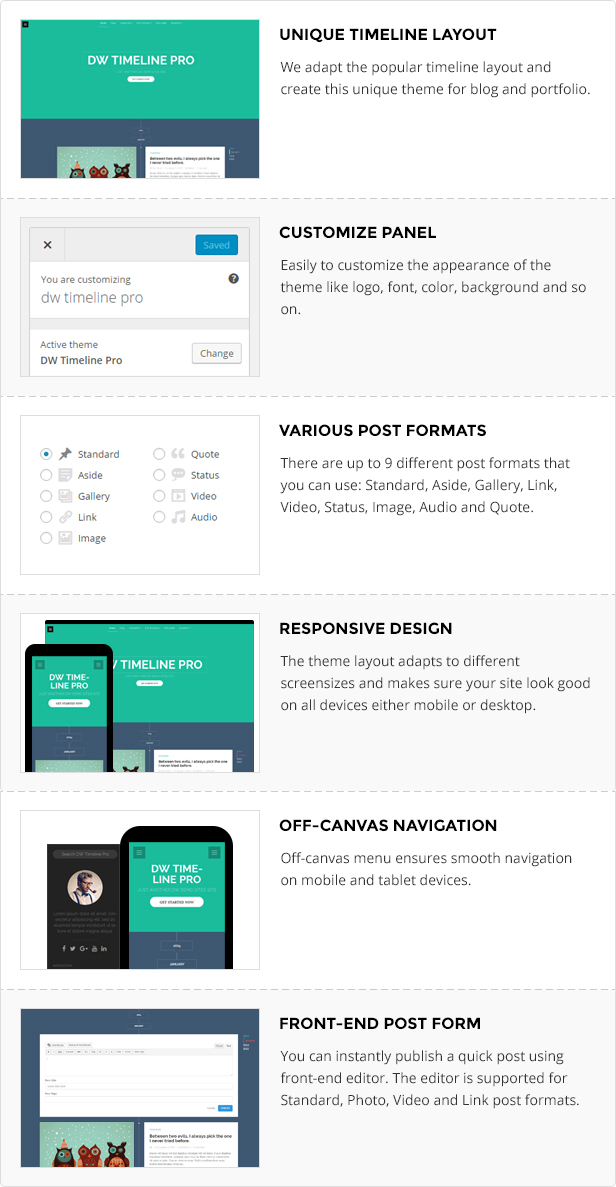 Unique Timeline Layout
We adapt the popular timeline layout and create this unique theme for blog and portfolio.
Responsive Design
The theme layout adapts to different screen sizes and makes sure your site look good on all devices either mobile or desktop.
Customize Panel
Easily to customize the appearance of the theme like logo, font, color, background and so on.
Off-Canvas Navigation
Off-canvas menu ensures smooth navigation on mobile and tablet devices.
Various Post Formats
There are up to 6 different post formats that you can use: Standard, Gallery, Video, Status, Image and Quote.
Front-end Post Form
You can instantly publish a quick post using front-end editor. The editor is supported for Standard, Photo, Video and Link post formats.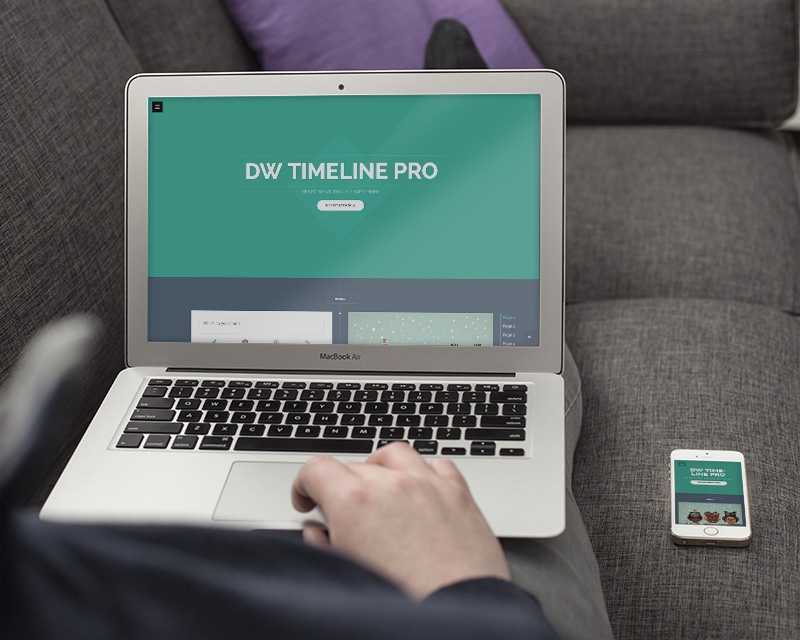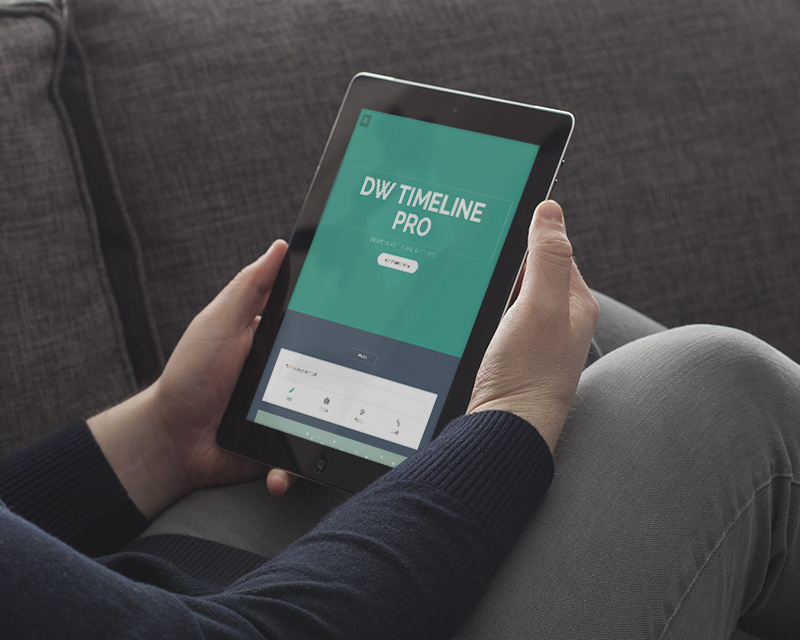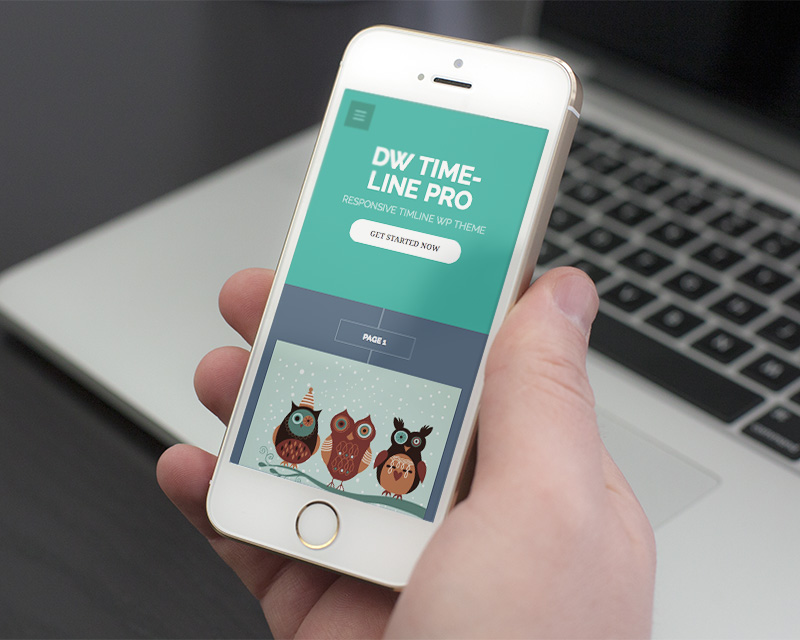 Changelogs
= 1.1.0 =
– Add: Footer section (Enable in the Customize > Footer)
– Add: Timeline order post ( by DESC & ASC) in Customize
– Fix: Compatible with WP 4.9+
– Upcoming: New style: Timeline Dark
= 1.0.10 =
– Add: New content install feature
= 1.0.9 =
– Tweak: Date pagination support all wordpress core language.
– New: Apply header image for flat style.
– New: Add multi-header image.
– New: Add option fixed header image.
– New: Add custom header image for Category.
– Fix: Some time Header Mask gradient color doesn't change.
= 1.0.8 =
– Add: Updates & License Manager
= 1.0.7 =
– New: Customizer option enable Date paginator
– Fix: Front-end bug with visitor
= 1.0.6 =
– Fix: Can't add media to posts
– Fix: Font-weight when select custom font
– New: Option to enable / disable Front-end post form in Customize section
= 1.0.5 =
– Fix: Pagination does not work properly in case there are many pages
– New: Can insert a link into Get Started button
– New: Add lightbox effect to the images of the posts
= 1.0.4 =
– New: Show more buton supported.
– New: Custom social links for "dw timeline: about" widget.
– Fix: Compatible with "DW Promobar" plugin.
= 1.0.3 =
– New: Customize position & size of the cover
– New: Disable / enable gallery lightbox
– New: Support the class 'timeline Hidden' to hide element in timeline view
– New: Create header cover for page
– New: Option for the menu icon
= 1.0.2 =
– Fix: Social links in "DW Timeline: About" widget.
– Fix: Duplicate Posts.
– Tweak: Allow to show / hide header background image.
– New: Allow to show / hide primary menu.
– New: Allow to show / hide featured image in post.
= 1.0.1 =
– Fix: Minor bugs in Customize panel
= 1.0.0 =
– Initial release version