Glax Industry & Construction WordPress Theme
Glax is designed for all types of modern industry and construction websites. This industry theme is perfect for every industrial branch, from the oil industry, metallurgy & construction to renewable energy. Become a true industry leader, build your website with Glax
React Version

HTML Version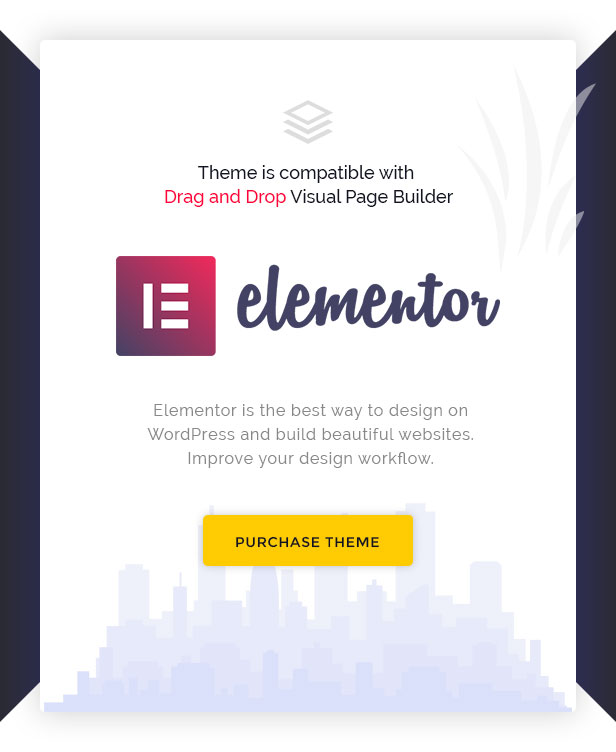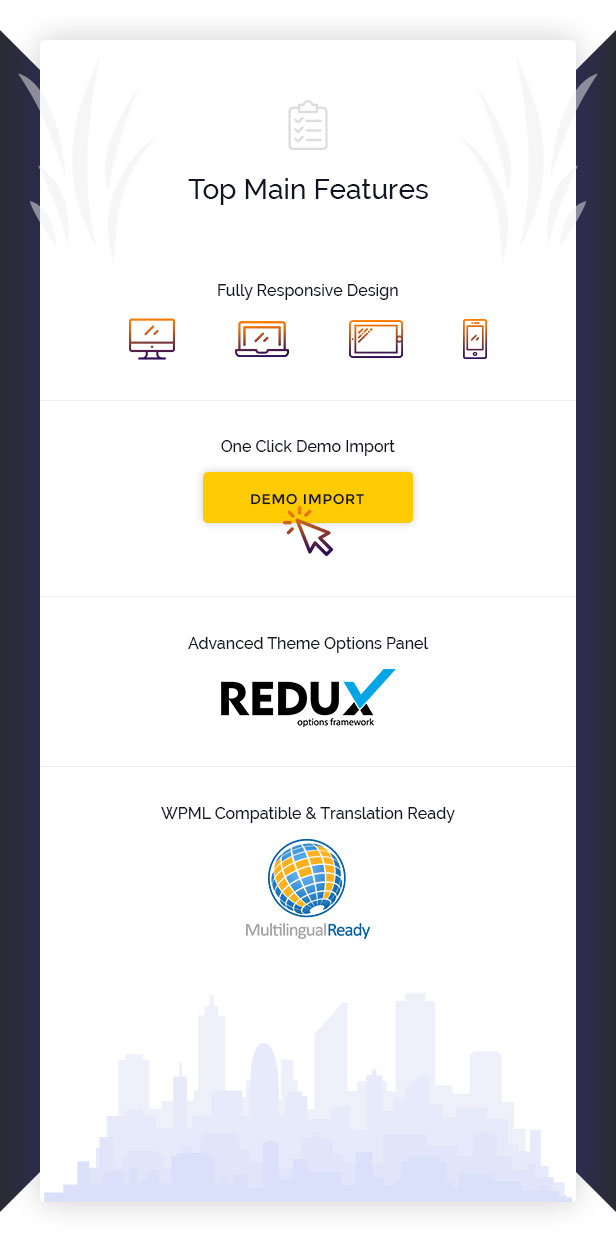 Glax is built for ALL types of Industry. Such industries as Aerospace Industry, Agriculture, Chemical Industry, Computer Industry, Construction Industry, Defense Industry, Defense Industry, Education Industry, Energy Industry, Manufacturing, Transport Industry and etc.
The layout looks beautiful at any size, be it a laptop screen, iPad, iPhone, Android Mobile, or tablets. Plus, the theme includes plenty of customization options that allow you to change the visual style of any elements without touching to a single line of codes.
The theme compatible with drag and drop page builder ELEMENTOR to ensure you can easily design your website just how you like it.
Full Features
Drag and Drop Page Builder (Elementor)
RTL direction support
RTL languages support
Custom Widget Areas
Pixel Perfect
Contact Form 7 Plugin Support
Custom Logo Support
Easy to use for any type of website (Building Services, Architecture, Engineering, Cleaning Service and other Construction related services)
404 Page with Custom Design
Social Sharing Tool
Strong Focus on Typography and Usability
XML File with Demo Content
Well organized, commented & clean code
Fullwidth & Standard Layouts
Compatible with Many Popular Plugins
Free Lifetime Updates
Enhanced isotope grids
Unlimited sidebars
Elegant and Unique design
Theme Structures
Navigation Skins
Online Documentation
True responsiveness
HTML5 Video Cover in portfolio items
Translation Ready
Video embed from YouTube & Vimeo element
One click demo importer
800+ Google Fonts
Custom coloring option
Dedicated support
And much more…
Other Industry and Construction Themes
Industify | Industry WordPress Theme for Industry and Factory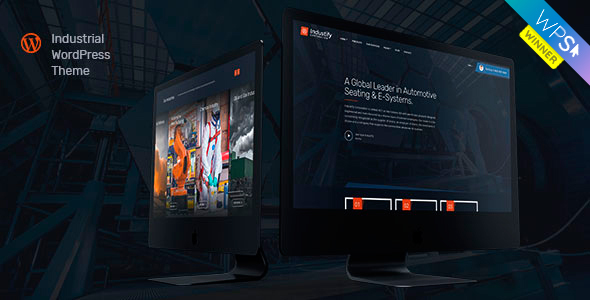 Constructify | Construction Building WordPress Theme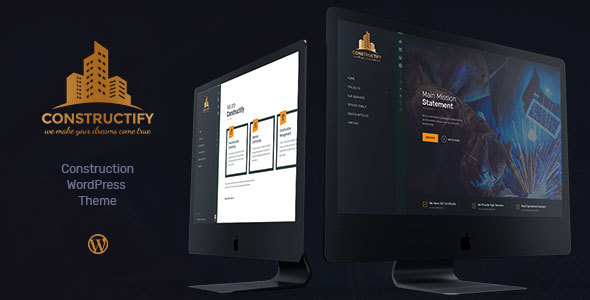 Buildify | Construction Building WordPress Theme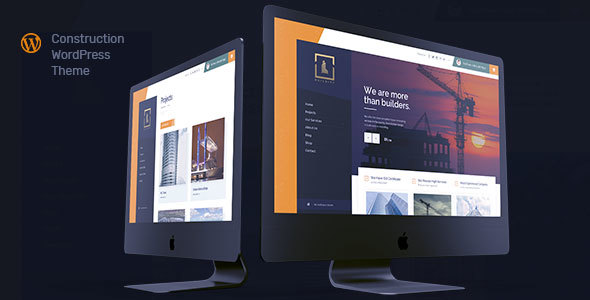 How to update the theme
Visit your dashboard
Deactivate and delete Glax Core from your plugins page
Activate another theme and remove Glax theme from your themes page
Download latest files from your downloads page: https://themeforest.net/downloads
Find glax.zip file and install it into your themes
Install required plugins
Change Log
Version 1.4.3 September 04, 2022
 1. Fixed: some redux issues 2. Fixed: small bugs and issues 3. Added: sticky navigation into Theme Options -> General -> Sticky Navigation 
Version 1.4.2 August 17, 2022
 1. Added: Magic Cursor with its options into Theme Options -> General -> Magic Cursor  2. Fixed: Redux Framework issues 3. Fixed: Color issues 4. Fixed: CSS files loading issue (after updating the theme) 5. Fixed: JS files loading issue (after updating the theme) 6. Updated: Translation files 7. Moved: Theme Options into the Glax menu (in Dashboard) 
Version 1.4 October 29, 2021
 BIG CHANGES 1. Added one click demo importer 2. Added theme information page into dashboard 3. Fixed Elementor URL issue 4. Fixed some issues 
Version 1.3 July 27, 2021
 1. Added new slider: Paginated Slider with many options (Post types option: WordPress Posts, Projects, Services; Included Posts, Exluded Posts, Included Categories, Excluded Categories and etc.) Homepage URL: https://glax.frenify.net/1/home-paginated-slider/ 2. Removed deprecated functions ( Elementor Color and Typography cotnrols issue) 3. Fixed some issues 
Version 1.1.7 June 06, 2019
 1. Fixed: all issues with the excerpt (issue with WordPress 5.2) 2. Updated: Elementor URL 
Version 1.1.6 Maay 22, 2019
 1. Fixed: RTL issue 
Version 1.1.5 April 23, 2019
 1. Added: Custom SVG Icons for topbar 
Version 1.1.4 April 15, 2019
 1. Added: RTL Direction 2. Added: RTL Languages support 3. Updated: Elementor URL 4. Added: New Slider (Alpha Slider) 5. Added: New Homepage 6. Changed: XML file 
Version 1.1.3 February 14, 2019
 1. Fixed: Bug with waypoint 
Version 1.1.2 February 08, 2019
 1. Fixed: Mobile Version Whitespace 2. Updated: Elementor URL 
Version 1.1.1 January 11, 2019
 1. Added: Feature to enable/disable "mobile navigation open by default"  
Version 1.1.0 January 10, 2019
 1. Added: New Page Home #4 2. Updated: XML file 3. Improved: Header Design 
Version 1.0.9 January 09, 2019
 1. Improved: Password Protected Page Design 
Version 1.0.8 January 09, 2019
 1. Fixed: Helpful Contact Form email with domain .ru (example@mail.ru) 2. Fixed: Helpful Contact Form text with Cyrillic (Russian text) 
Version 1.0.7 January 06, 2019
 1. Added: Manual Change for next words in breadcrumbs: Service posts, project posts (Theme Options -> Service and Theme Options -> Project) 2. Improved: style.css hierarchy 3. Updated: Elementor URL 
Version 1.0.6 November 23, 2018
 1. Fixed: Hero Header Height Issue 2. Added: Feature to add custom languages with custom links 3. Updated: Elementor URL 
Version 1.0.5 November 07, 2018
 1. Fixed: Page Footer Options 2. Fixed: Service Footer Options 3. Fixed: Project Footer Options 
Version 1.0.4 November 05, 2018
 1. Added: Justified Images Shortcode 2. Added: Information Table List Shortcode 3. Updated: Elementor URL 
Version 1.0.3 September 27, 2018
 1. Fixed: Border Pattern Issue 2. Fixed: Experience Shortcode Issue 3. Updated: Elementor URL 
Version 1.0.2 September 06, 2018
 1. Added: Feature to change border pattern 2. Updated: Elementor URL 
Version 1.0.1 August 23, 2018
 1. Added: New Shortcode Kenburnsy 2. Added: New Homepage 3. Updated: Elementor URL 
Version 1.0.0 August 18, 2018
 1. INITIAL RELEASE