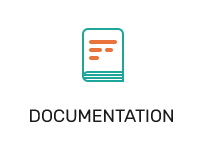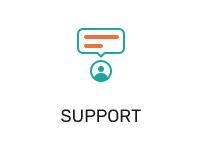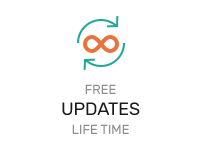 RecipePress is a Premium WordPress theme for recipes and other food related websites. It has various home page variations with 15+ independent section.
Frontend Recipe Editing & Submission
This theme allows your users to submit recipes using the beautiful front end of the recipe submission form. Users can also view their own recipes and edit them easily without going to the backend. You can try submitting the recipe from the front end using the following access information.
Username: demo
Password: demo
Frontend Profile Management
Another beautiful feature in this theme is front-end profile editing where users can edit their details on the front-end in very easy looking form.

Save a recipe feature
In a recent update we have added 'Save a Recipe' functionality for users to bookmark their favorite recipes. They can also save those recipes in different categories.
Simple Recipe Save
Category Wise Recipe Save
Saved Recipes Template
Delicious & Purpose-Oriented Design
RecipePress theme is a niche designed item. It has suitable templates for food and recipes related websites. It contains two recipe listing template variations and different recipe detail template modules. It also has chefs listing template to list chefs and other staff members of the team.
Special Recipe Oriented Features
This theme offers lots of recipe oriented features regarding Multiple Ingredients management, cooking steps management, nutrients management, tips and lots more.
WPML Multilanguage Plugin Compatibility
This theme is compatible with WPML Plugin which makes it easy to manage your website for users coming from different regions and languages
Shopping List
Another cool demanded feature is added in this theme which is shopping list management. You can add ingredients to the shopping list while viewing the recipe and print it right away.
Count Down Timer
Count down timer is the pretty cool feature which is available in this theme. The viewer can set a timer according to steps and listen it's alarm when finished.
Schema and Microformats
This theme is fully compatible with Schema.org and Google Microformats regarding recipe item properties and blog contents. It allows your recipes to look cool in search results.
Search Engine Optimised
The HTML of this theme is hand coded and its code is validated and written according to the market's best practices so your sites can get good ranking on search engines.
Responsive Design
This is a fully responsive and device friendly theme. It is based on Bootstrap 3+ and fully compatible with bootstrap elements and classes which makes it easy to understand and customize.
Retina Ready
It is coded by keeping in mind the latest screen quality of devices and technologies. The use of font-based and SVG Icons makes this template fully compatible with small devices as well as big screens with retina displays.
Quality Code
Code quality of this theme is awesome. It has good use of comments around sections and explanations all around the template where needed. That makes this template easily customizable.
Theme Options
It has self explanatory and easily understandable theme options. It offers theme modules management at so many levels.
Ajax Contact Form
It has a functional contact template with a map and beautifully designed contact form which has Ajax based submission and lives validation. It can be easily configured with your email from theme options to receive messages. It is also explained in documentation to make it easy for users.
Documentation
Package contains extensive and helpful html based documentation. This document contains information about almost all features of this template.
Key Features
Beautiful and Delicious Design
Fully Responsive Layout Built in twitter bootstrap 3+
Four slider variations
15+ Home page independent sections
3 Footer variations
Recipe Listings Grid and List based
WPML Compatible Fully translation and multilanguage ready
Different Styles for all Recipe Detail sections
Nicely designed news page
Schema and Microformat support
Quick Shopping List features
Multiple Ingredient Sets Features
Chefs Listing and single template
Contact Template With Google Map and AJAX based Contact Form Support.
Many modular elements (info bars, button, toggles, tabs)
Easy to Understand and Detailed Documentation Included
Theme Support
Thank you for purchasing RecipePress WordPress Theme. We truly appreciate it! If you face any problem which is out of the scope of documentation then you can come to our support. We will be very happy to help.
Change Log
Version 2.3.0 Updated on 05 August 2021
Added support for RecipePress Elementor Addon
Added new elementor demo import option
Improved RecipePress dashboard menu
Version 2.2.0 Updated on 05 July 2021
Added theme specific menu in dashboard
Added new taxonomy terms list widget
Added recipe riews functionality
Added video background support for homepage banner section
Added enable/disable control ingredient and servings front-end link
Added performance options to combine js and css files
Added recipe listing thumbnail placeholder option
Added select option for homepage slider taxonomy area
Improved tabs widget to show any post type
Improved post author view options
Fixed banner title span visibility issue
Fixed mobile menu icon issue
Fixed shopping list email button
Fixed chef listing social icons issue
Fixed translation issues
Version 2.1.2 Updated on 11 January 2021
Fixed tabs widget popular recipes issue
Fixed several translation issues
Fixed search button disable issue
Fixed RTL CSS issues
Version 2.1.1 Updated on 10 December 2020
Fixed lightbox issue appeared after recent WordPress update
Version 2.1.0 Updated on 20 August 2020
Added URL support for method steps as per schema requirements
Added schema recommended nutrients to submit/edit recipe templates
Fixed header and footer social icons options issue
Improved 'save a recipe' functionality
Improved jQuery files according to latest jQuery requirements
Improved styles in several places
Version 2.0.2 Updated on 28 July 2020
Added Save Recipe Functionality With Categories Support
Fixed Responsive Menu Issues
Improved Nutritional Information Options
Improved Structure Data
Improved Theme Options
Version 2.0.1 Updated on 4th April 2020
Note: If you are updating your theme from version before 2.0 then click here
Fixed various translation issues
Fixed profile image upload glitch
Version 2.0.0 Updated on 10th September 2019
Improved search form by using built-in function
Improved submit template by removed separate edit template
Improved excerpt using default wp_trim_words() function
Improved backend block styles
Improved front-end block styles
Improved captcha support using contact form 7 reCaptcha plugin
Improved code using the_title_attribute() function
Improved JS code by apply .on() on necessary places
Improved post additional classes using post_class filter
Improved $content_width for backend
Improved links by adding rel attribute support
Improved forms Ajax using WordPress jquery-form library
Improved sidebar related templates for no widget scenario
Fixed recipe detail height issue
Fixed slider responsive issues
Fixed comment multiple reply arrows issue
Fixed full-width slider no line issue
Moved favicon and logo functionality to WordPress customizer default
Moved advanced search to the plugin
Moved submit/edit functionality to the plugin
Moved API keys related options to the plugin
Moved header and footer Social link options to the plugin
Removed extra files
Removed old social options entirely
Removed unused files
Version 1.6.0 Updated on 23th April 2019
Refactored overall code to full fill Envato's latest WordPress theme requirements.
Added FontAwesome 5 support
Added more control in recipe submit/edit template fields
Added reCaptcha V3 support
Added nutrients and ingredients in listing recipes as well
Added RTL Support
Added is_wp_error() checks on all get_terms to fix fatal error
Improved user nav styles
Improved according to latest theme check
Improved translations
Improved styles on various places
Improved Improved recipe print view styles
Improved templates regarding empty sidebar management
Improved recipe single shopping list
Improved page builders support
Improved schema.org related stuff
Improved escaping and validation
Removed basic contact form
Removed sticky posts from related query
Removed posts without thumbnail from home latest posts
Fixed various translation issues
View Complete Changelog
 
We are also happy to announce that the theme was featured among the best Food and Recipes WordPress Themes on PremiumCoding.
Credits
Bootstrap 3x
Redux Framework
MetaBox Plugin
jQueryUI
Owl Carousel
Silk Slider
jQuery Form Plugin
jQuery Validation
MeanMenu
Selectric
WOW jQuery
Demo images from ShutterStock
Demo images from Fotolia