If you love a theme that is aesthetically simple, uniquely stylish, and simultaneously provides straightforward functionality for publishing your amazing works, Viceversa is just the perfect theme for you.
Feature List
100% responsive design
Minimal, stylish, clean and work-focused design
Lightweight, fast and very easy to use
Portfolio feature for publishing your works

Image, Video, or Mixed format for portfolio items
Page template for portfolio listing
Portfolio options in the Customizer to configure the output

Compatible with Contact Form 7
Customizer feature for adjusting styles and theme options. For examples:

Typography combination
Font size and color in various areas
Enable/disable fixed position for the menu box
Show/hide search link
Blog excerpt length
Enable/disable lightbox on portfolio single pages
and more!

Social media icons under the menu box
Compatible with Google Fonts in Typography section
WordPress Block Editor optimized
Compatible with WPML plugin
Compatible with Polylang plugin
Translation-ready
Well-organized code and file structure
Fully support WordPress Child Theme
XML data file included
Extensive documentation
Support
We fully support operational components such as features usage, issue, bug, or the fix that are mainly related to the theme and to make the theme working properly. Please go to http://uxbarn.ticksy.com/ for our support site.
Additional Note
This theme is for self-hosted WordPress sites only (wordpress.org). It is not compatible with "wordpress.com" sites. Here are the differences between the two: https://uxbarn.com/go/wordpress-org-vs-wordpress-com/
Most photos in the live preview are not included in the package. However, we have instead created all image placeholders for you so you can quickly apply your own images to the areas.
Connect with Us
Let's get in touch for the latest news and updates!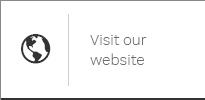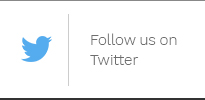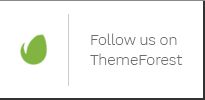 Thank You!
Thank you so much for your interests. Your comments and ratings would be much appreciated.
Changelog
 Version 2.1.0 (Apr 20, 2021) ============================== New: Fancybox 3 option for the lightbox (Customize > General Options) New: Custom social networks (Customize > Site Identity) New: Polylang plugin support New: Customizer options: blog meta info display (Customize > General Options) Fix: Word wrap issue in the comment section FIx: Portfolio pagination issue Update: WP Block Editor optimized Update: Fast preview (no reload) when adjusting colors and some other styles in the customizer Update: Google Fonts parameter loading Update: ACF Pro to 5.9.5 Update: Envato Market to 2.0.6 Update: POT file  Version 2.0.0 (Jan 15, 2019) ============================== IMPORTANT: OptionTree is deprecated in this version. ACF will be used from now on (v2.0.0+). Users will see a notice for data migration button and announcement. New: Advanced Custom Fields PRO 5.7.9 Update: Disable the default loading logo of the Kirki plugin Update: UXBARN Portfolio to 1.2.5.1  Version 1.0.6 (Nov 14, 2018) ============================== Fix: OptionTree pre-packaged  Version 1.0.5 (Sep 22, 2018) ============================== - Fix: Video embed display on the backend editor - Update: Unminified some JS files that probably are the cause of the false-positive alert by Windows Defender  Version 1.0.4 (Feb 8, 2018) ============================== - New: RSS & Email Icons - Fix: Kirki "alpha" in color controls issue  Version 1.0.3 (May 27, 2017) ============================== - New: Option for changing the "Type and hit enter" text via the theme customizer (General Options section) - Fix: Disappearance of the category text on mobile - Fix: "main" tag display problem on IE11 - Update: Close button for mobile menu - Update: HTML tags revision - Update: UXBARN Portfolio & Author plugins to 1.2.2.2 and 1.0.1.1 - Update: POT file  Version 1.0.2 (Mar 9, 2017) ============================== - New: Mixed format for portfolio - Fix: Restored "Attachment Details" panel that will be visible when adding portfolio images - Update: POT file - Update: UXbarn Author Profile to 1.0.1 for more social icons  Version 1.0.1 (Feb 11, 2017) ============================== - New: Lightbox skin you can choose in the Other Styles section in the Customizer - New: SoundCloud social icon - Fix: Add 500px to the if-else check list - Fix: Spacing between rows on search result page - Update: Add heading tag to category titles & portfolio items - Update: Hide unused OT gallery setting on portfolio edit screen